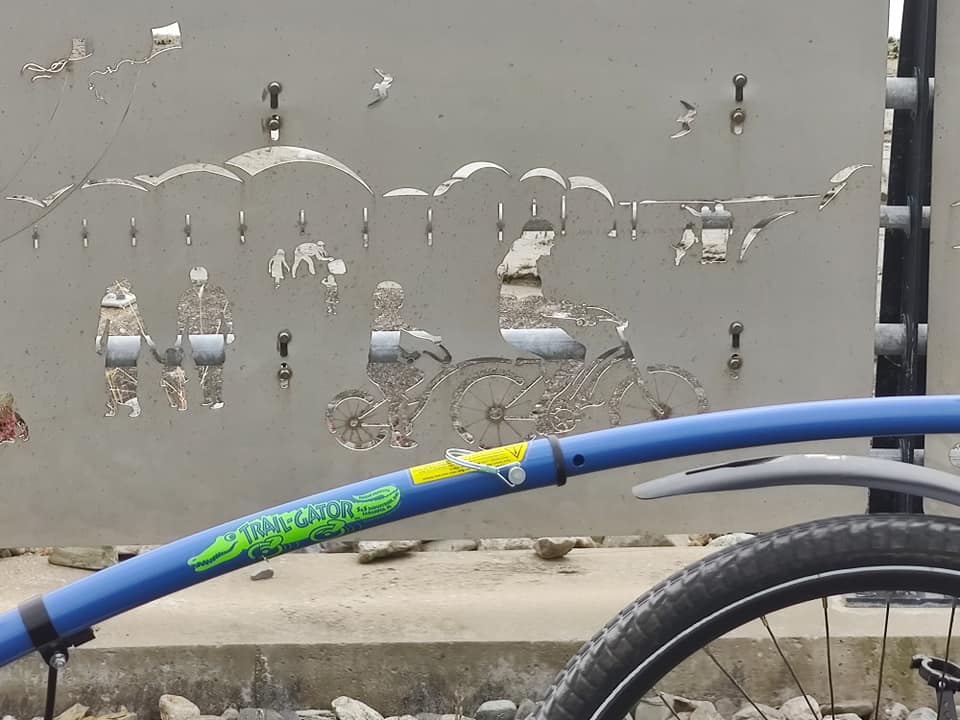 Tag-a-long bike adapter from https://www.trail-gator.com/
This has worked great for us.. When she gets tired she can be tagged onto to the back of the bike giving her a rest an allowing us to go for longer distances.
The only issues we have had with the unit is the mount point on the child's bike has slipped a few times. This has always been down to myself not tightening up the brackets enough, after moving the bracket between bikes. You do need to make sure its very tight.